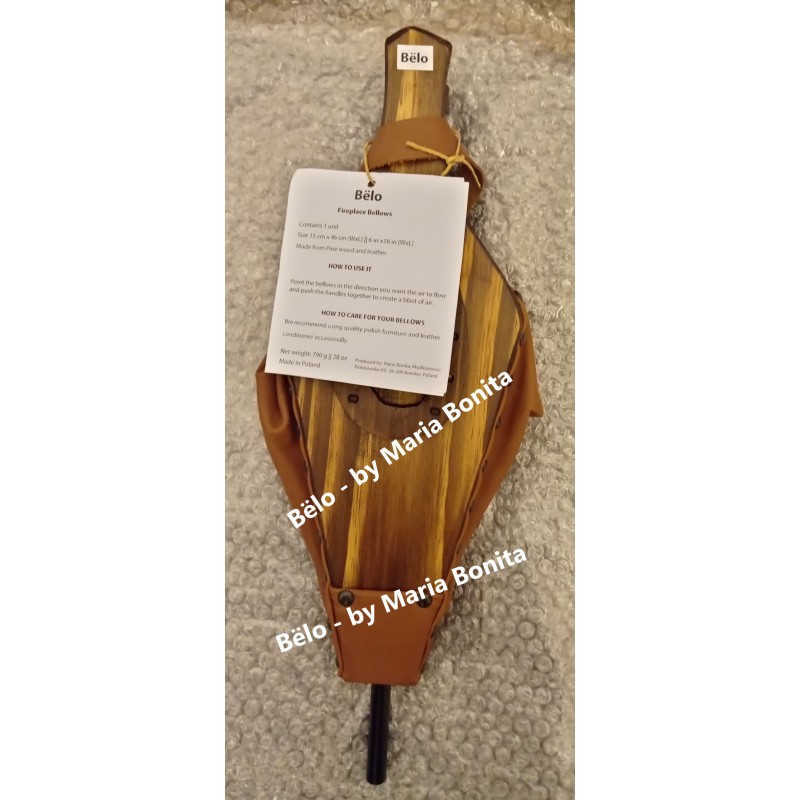  
Bëlo - Fireplace Bellows
Terms and conditions
Delivery policy
(opens in new tab)
Size 15 cm x 46 cm (WxL)
Made from Pine wood and leather.

HOW TO USE IT
Point the bellows in the direction you want the air to flow
and push the handles together to create a blast of air.
Net weight: 790 g
Made in Poland
HOW TO CARE FOR YOUR BELLOWS
We recommend using quality polish furniture and leather
conditioner occasionally.
Produced by: Maria Bonita, Modliszewice ,
Piotrkowska 69, 26-200 Konskie, Poland